PERMAS Technology Day 2023 (27 April 2023)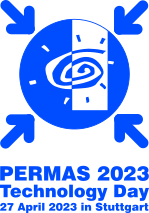 For this year's sixth INTES Technology Day on April 27, 2023, we welcomed over 50 guests in our office.
The lectures met with great interest. A wide range of topics was covered, which alone clarify the lecture titles:
- Design by Simulation
- Contact Performance
- Testing by Simulation
- The Harmonic Balance Method and Its Applications in Structural Dynamics
- All Done! Now, Save Weight?
- License Model – FlexMod

In the subsequent TechTalk, we were able to receive many suggestions ind ideas from our customers.
After this successful Technology Day we are looking forward to the next event!
Online registration for this event endet on 04/26/2023.